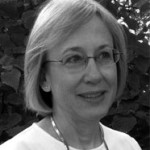 Trudi Anderson's first musical arrangements were written for her own wedding because she wanted her flute students to be a part of the ceremony. Many happy years (and three boys) later, she is at it again.
In the intervening years, Trudi has played in and soloed with several regional and freelance orchestras. Although she has subbed with the St Paul Chamber Orchestra and is currently playing with the Civic Orchestra of Minneapolis, she is especially drawn to chamber music. As a founding member of FluteSpiration, a professional flute quartet which has performed locally in many venues, facilities and festivals, she has discovered both an inspiration and an outlet for writing pieces for flutes.
Trudi is the adjunct flute studio artist at Bethel University in St. Paul and at Augsburg College in Minneapolis, Minnesota, where she also performs with the Augsburg Faculty Woodwind Quintet. She frequently attends the annual conventions of the National Flute Association and currently serves on the Board of Directors for the Upper Midwest Flute Association.
Trudi has degrees in Flute Performance from Augsburg College and Northwestern University. She has studied with Sam Baron, Julia Bogorad-Kogan, Walfrid Kujala, and Mary Roberts Wilson.
In addition to her flutistic endeavors, she enjoys reading, knitting, playing handbells, and studying chemistry, anatomy and physiology.