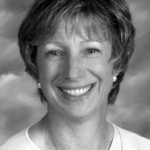 Priscilla Ochran Holt, Ph.D., received degrees from Duquesne University, New England Conservatory of Music, the University of Miami, and the University of North Texas. She studied flute with Bernard Goldberg at DU and James Pappoutsakis at NEC.
She has participated in and attended master-classes by legendary flutists Marcel Moyse, Jean Pierre Rampal, Julius Baker, Jeanne Baxtresser, James Galway and James Walker. She has also studied piccolo and flute privately with Lois Schaefer, John Krell, Murray Panitz, Deborah Baron, Jean Larsen and Leone Buyse.
She has the distinction of being the first orchestra director hired in 2002 by Frisco ISD to build an award winning string program and in 2008 was hired to direct the newest member of the Greater Dallas Youth Orchestra family of ensembles, the Flute Choir. In its five-year existence, the GDYO Flute Choir has performed at two NFA National Conventions: Anaheim, CA and New Orleans, LA.
Priscilla is a popular clinician and a certified adjudicator, in addition to being a published author and composer. Both the National Flute Association and the Marcel Moyse Society have published her articles. Most recently, she became the Marcel Moyse Society's Special Projects Coordinator and had her Serenade for flute choir premiered at the NFA 2013 convention.
Summers are devoted to conducting flute choirs at Floot Fire, performing with the Texas Winds Musical Outreach Flute Trio and watching her daughter, a collegiate golfer, play in tournaments across the United States.