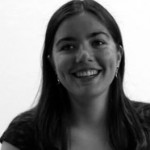 "In a world full of the same [over and over, here is] something unique," said producer J.B. Moore when describing Emily Rissoff's music. For her entire life, Emily could not imagine pursuing anything else beyond composing. Although she is mostly a pop writer, she has proven to be versatile, having two string quartets, several solo piano pieces, and a flute ensemble piece to her credit.
It was at Hoff-Barthelson Music School where she started piano lessons at age 6, and wrote her first solo piano. At age 9 she added the flute. During her high school years, Emily was an active participant in "Compose Yourself!" She participated in the WISE program during which she interned at Songcatchers, an organization that provides lessons for children who would not be able to afford them on their own.
Emily released her first solo EP, "The Journey" in June 2014. While she currently performs her own music, her main goal is to write for other people and she is always up for a challenge.