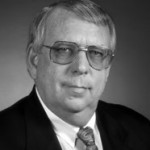 Brent Smith, a native of Raleigh, North Carolina, is Cone Distinguished Professor Emeritus at North Carolina State University. He retired from the NCSU College of Textiles in 2007 after 13 years of industrial production experience followed by 23 years in domestic and international consulting, teaching, and research in environmental protection and physical chemistry.
Brent is a very experienced clarinetist, having performed with scores of orchestras throughout the southeastern United States. He currently performs regularly with the Raleigh Symphony Orchestra and the Tar River Philharmonic Orchestra, as well as local chamber music groups like the Free Spirits Ensemble.
His clarinet teachers include Curtis Craver and Mike Cyzewski, assistant principal clarinet with the North Carolina Symphony.
In 2003 Brent organized CarolinaClarinet, an ensemble that performs chamber music primarily as a clarinet quartet. He has arranged over 20 works for CarolinaClarinet.
Related