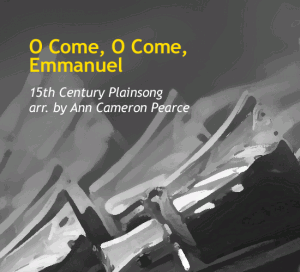 I am always looking for memorable introits for my ringers. Over the years, they are used to my placing them in different locations around the sanctuary, thus providing the worshipers with "surround sound."
My plan for this piece is to station the singing bells in the back and the chimes over to the side. (This can be done with 5 ringers total.) Then 8 ringers can handle the handbell chordal sections at the tables up in the front of the sanctuary.
My hope is that everyone who purchases this piece will be creative about performing it in multiple settings. I would love to hear back from you!